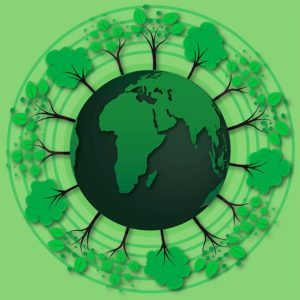 We are absolutely thrilled to start April! Easter, Earth Day, and that lovely spring weather – it's going to be an amazing month. We celebrated Easter weekend with some nice decorations around the office to really get the festivities up and running - and maybe by indulging in our favorite peanut butter and chocolate candies!
Something very close to our hearts, though, is Earth Day. Our office prides itself on our recycling and green efforts. Any paper or plastic that can be recycled is sent on over to the waste company. For the items we can't handle at the office, Dr. Zeh will take it home. He's a bit of a tree-hugger! We also try to limit our energy consumption at the office and in our own lives. When you leave a room, be sure to turn off the light, and if you don't use an appliance that frequently, consider unplugging it. We all share this planet, so we believe everyone should take steps to ensure it's a beautiful home for us all!
And beautiful it is, and that's why we plan on enjoying the spring weather often. Going on walks, walking the dog, or even playing some golf, there's never been a better time to get out there. However, sometimes staying inside can be alright. If you're like Dr. Zeh, your garage could use a good purge! Or you could celebrate the Tribeca Film Festival and watch some of your favorite movies at home. Can't go wrong with a good 007 or Harry Potter movie, right?
We hope you have a wonderful month, and be sure to share with us any big plans you have coming up next time you stop by!